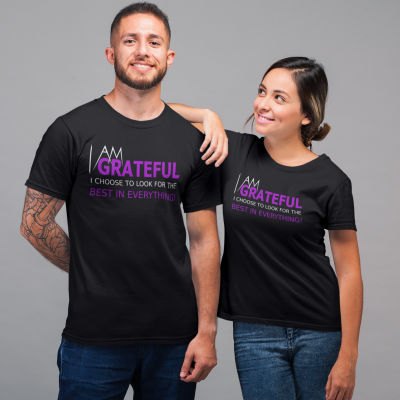 Men's and Women's T-Shirts




I Am Grateful
I CHOOSE TO LOOK FOR THE
BEST IN EVERYTHING!



You know that when you are grateful, what you already have magically turns into enough. You are grateful to be strong and healthy. Each day you spend time being grateful for everything in your life.

When you look at all the things you have to be grateful for, you cannot help but be happy. You take time each day to be grateful for every little thing. You are at peace with the Universe and yourself.



Click Here To See The T-Shirt!