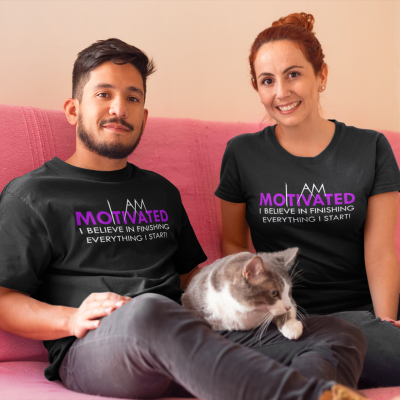 Men's and Women's T-Shirts

I Am Motivated
I Believe In Finishing
Everything I Start!


You go after what you want with gusto. You are prepared to face any endeavor no matter how challenging, to reach your goals. You work hard and push yourself to get things done. You believe you can overcome any obstacles that get in your way.

You know you are capable of becoming whatever you can see in your mind. This motivates you to keep going even when things get tough. You refuse to give up until you achieve what you set out to do.



Click Here To See The T-Shirt!