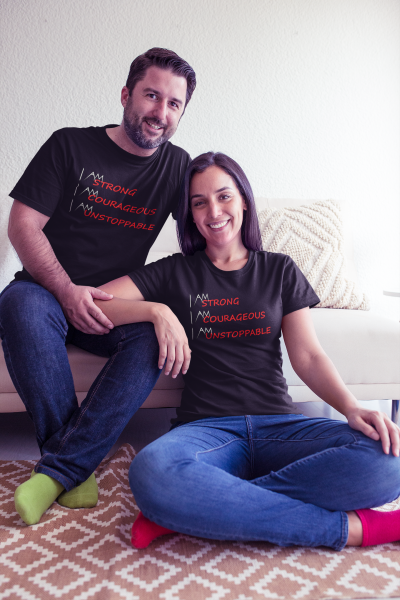 Men's and Women's T-Shirts

I Am Strong, I Am Courageous,
I Am Unstoppable!



You Are Strong

You are strong and determined to succeed no matter what it takes. You do not let fear stop you from accomplishing what you set out to do.

You Are Courageous

You are not afraid to show people the real you. You have the strength to stand up for your own beliefs and not cower down to what others say you should do.

You Are Unstoppable

Even when the going gets tough, you keep pushing forward. You keep your eyes on the goal and take whatever action is needed to advance more each day.



Click Here To See The T-Shirt!