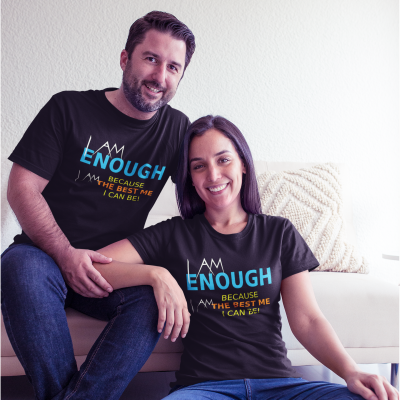 Men's and Women's T-Shirts

I Am Enough

Because I Am The Best Me I Can Be!



You are content to be yourself no matter what anyone else thinks. Whenever someone tries to tell you, you are not able to do something, you believe in yourself and ignore bad advise.

You know you are enough and can achieve anything you can see in your mind. You stand up for yourself and stay on your own path.



Click Here To See The T-Shirt!