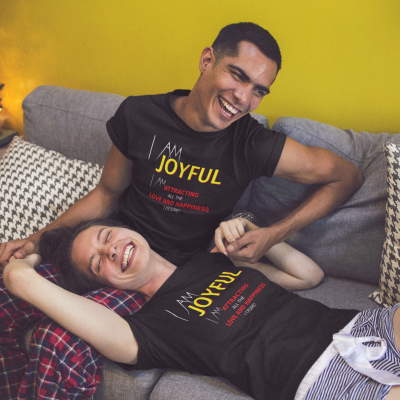 Men's and Women's T-Shirts

I Am Joyful
I Am Attracting All The
Love And Happiness I Desire!



You believe in finding and spreading joy wherever you go. You know the more you achieve, the more joy you will bring into your life. You know it takes just as much effort to find things to be sad about as it does to feel joy, so you always look for the things that bring you joy.

You believe in doing what makes you feel alive and happy. You spend time each day just being joyously alive and vibrant. Each new day is a celebration of your positive, joyful life.



Click Here To See The T-Shirt!