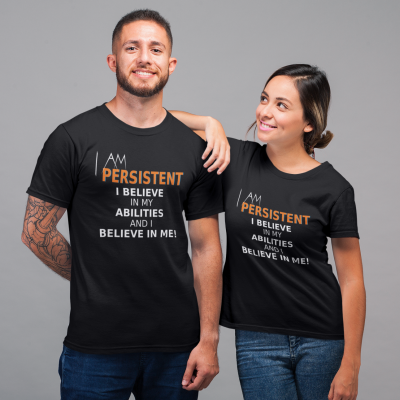 Men's and Women's T-Shirts

I Am Persistent
I Believe In My Abilities
And I Believe In Me!



You do not quit when the going gets tough, you just work harder until you reach your objective. You can achieve many things without the fear of failure because you know as long as you persevere, you will succeed.

You do not make excuses when things do not work out the first time. You learn and grow from your mistakes. You will never give up on your dreams no matter how many times you fall. You will get back up, dust yourself off, and keep on going strong.



Click Here To See The T-Shirt!